Back to top
News and Announcements
Carline Pick up Tuesday 24th & Wednesday 25th
Starting tomorrow, Tuesday March 24th and Wednesday March 25th we have scheduled pick up of your child's report card, workbook packets, school supplies and personal belonging from their desks. Please see the scheduled times and dates by grade level.

FREE meals for ALL children age 18 during school closures
Collier County Public Schools will be offering FREE meals for ALL children age 18 and under and the locations listed below. This free meal service will be available during the school closure related to COVID-19. The meals will be "grab-and-go" style. Students will be able to pick up two meals (breakfast and lunch OR lunch and next day's breakfast). School buildings will be closed; therefore, meals CANNOT be consumed onsite.

Update on School Closures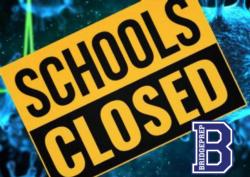 Per Governor De Santis: All Florida schools are to remained closed until April 15th, 2020, at which time a decision to reopen will be evaluated.
Remote learning will be taking place, please be sure you check your emails, our school website, and ClassDojo for more information.
#BridgePrepAcademy #BridgePrepBulldogs #COVID19SchoolClosures

Ready to Launch Remote/Distance Learning
Hello Parents and Students! We're ready to launch online instruction and take this journey together! We've heard from so many of you and your parents. We are so proud that you have been proactive and have continued studying and learning.

Please see attached directions for creating your student accounts and downloading iStation. Teachers will begin calling each and every student on Friday through Tuesday to check in and document access to home learning opportunities. We plan on providing live instruction online. To access classes, you will need to have created a STUDENT account on our school website www.BridgePrepCollier.com and provide your teachers with your 9-digit verification code that you will receive via email, once you complete the account form. NOTE! Stay calm, homework assignments until Friday, March 21. Therefore, it's critical that all students have their accounts set up and fully functional. For tech support call, email or Class Dojo your teachers.

We love you all and look forward to the day that we can see you face-to-face again. Remember to wash your hands and take care of one another.

Sincerely,

Your BridgePrep Family

Reach out via Class Dojo email if you need us!

FL School Closures Extended to April 15th & ALL State Testing Canceled
UPDATE #8 - March 17, 2020 From the office of the District Superintendent

As we continue to monitor the rapidly changing situation regarding COVID-19, we would like to share updated information regarding school closure.

Keep Learning Alive K-12
Important information to have access to a list of learning activities to work at home with your child.

School Closure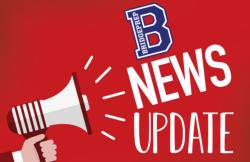 In an abundance of caution and after careful consideration, BridgePrep Academy will extend spring break for one week, through Sunday, March 22. Our students, teachers, staff, administrators and community are our number one priority.
#BridgePrepAcademyCollier #BridgePrepBulldogs #SchoolIsClosed

Take the Survey! Current BPA Collier Families ONLY
Student & Parent Technology and Internet Access Survey (Bilingual English/Spanish)

We Plan to Be Open on Tuesday, March 17th
Update #4

Coronavirus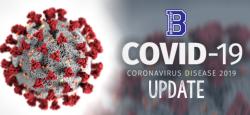 Dear Parents,
BridgePrep Academy is monitoring the Centers for Disease Control and Prevention (CDC) warnings regarding the Coronavirus and will be in contact with parents in the unlikely event that the school community is affected. Attached you will find a Fact Sheet from the CDC regarding the Coronavirus. This sheet contains information on how to protect yourself and your children, and how to treat them in the event of contracting it.

As always, to prevent widespread communicable illnesses in the school, we recommend that your child stay home from school if he or she is experiencing flu or cold symptoms. Colds and most viral illnesses are the most contagious during the first 48 hours. A student who has a fever should remain at home until "fever free" for a minimum of 24 hours without the need for over the counter medicines, as this only masks symptoms. A student who has started antibiotics needs to be on the medication for 48 hours before considered non-contagious and able to return to school with a doctors note stating that the child is no longer contagious. Remember that keeping a sick child at home will help minimize the spread of infections and viruses in the classroom.