Back to top
News and Announcements
Pictures With Santa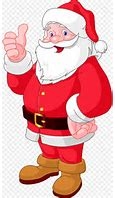 Why not get yourself a cute memory of your child's BridgePrep Days with a picture with Santa during this holiday season?

Apply Today for 2020-2021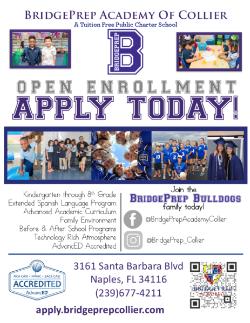 The new student application for the 2020-2021 school year is NOW LIVE!
Become a part of the BridgePrep Bulldog family.
Apply Today!
https://apply.bridgeprepcollier.com
Instagram: @bridgeprep_collier
Twitter: @BPA_Collier

#BridgePrepAcademy #BridgePrepBulldogs #JoinTheBridgePrepFamily

Kyan's Kause- Give Miami Day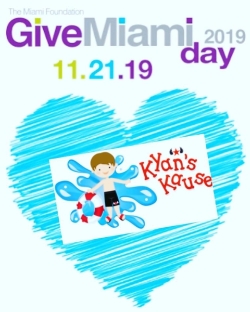 #GiveMiamiDay We are asking all our BridgePrep School Families to help Kyan's Kause continue to fund Swimming and CPR scholarships for Kindergarten and First grade BridgePrep students. You can support Kyan's Kause by donating at https://www.givemiamiday.org/BPACollier

#BridgePrepAcademy #BridgePrepStudentsLearnToSwim #BPASwimmingLessons

Updated December Activities Calendar
Ho Ho Ho! We've made some changes and added some details to our December Calendar. It's looking to be a very busy, fun and festive month for us all. Please consider volunteering your time or donating funds for any one of the upcoming events. We look forward to closing out 2019 on a high note!

Rhino Club Card Fundraiser
Quick, Easy and Inexpensive way to support your BPA family. What's in it for you? Enjoy steeply discounted local cuisine and entertainment! You have nothing to lose, but a lot to gain!

November 2019 Activity Calendar
November is just around the corner, time to give thanks for our wonderful students, parents, teachers and staff.

A Message from Dr. Philippi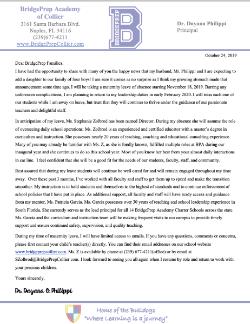 As you may know, Dr. Philippi will be going on maternity leave. Below is her letter to the Bulldog family.

October Activities Calendar
Here's what's happening at BridgePrep in October! Plenty of fall activities and celebrations to partake in for students, teachers, and families.

September 25th is Dads Take Your Child to School Day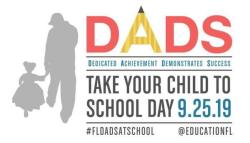 Dads Take Your Child to School Day is observed annually in September in Florida's schools this year it's tomorrow, September 25th. The Dads Take Your Child to School Day initiative serves to highlight and support fatherhood engagement in education by helping schools foster this important connection with fathers and father figures. Research indicates engaging dads, brothers, uncles, father figures, other significant male role models, and male mentors, increases student success in numerous ways.

September Calendar
Wrapping up September with some engaging activities.